To be a New Yorker.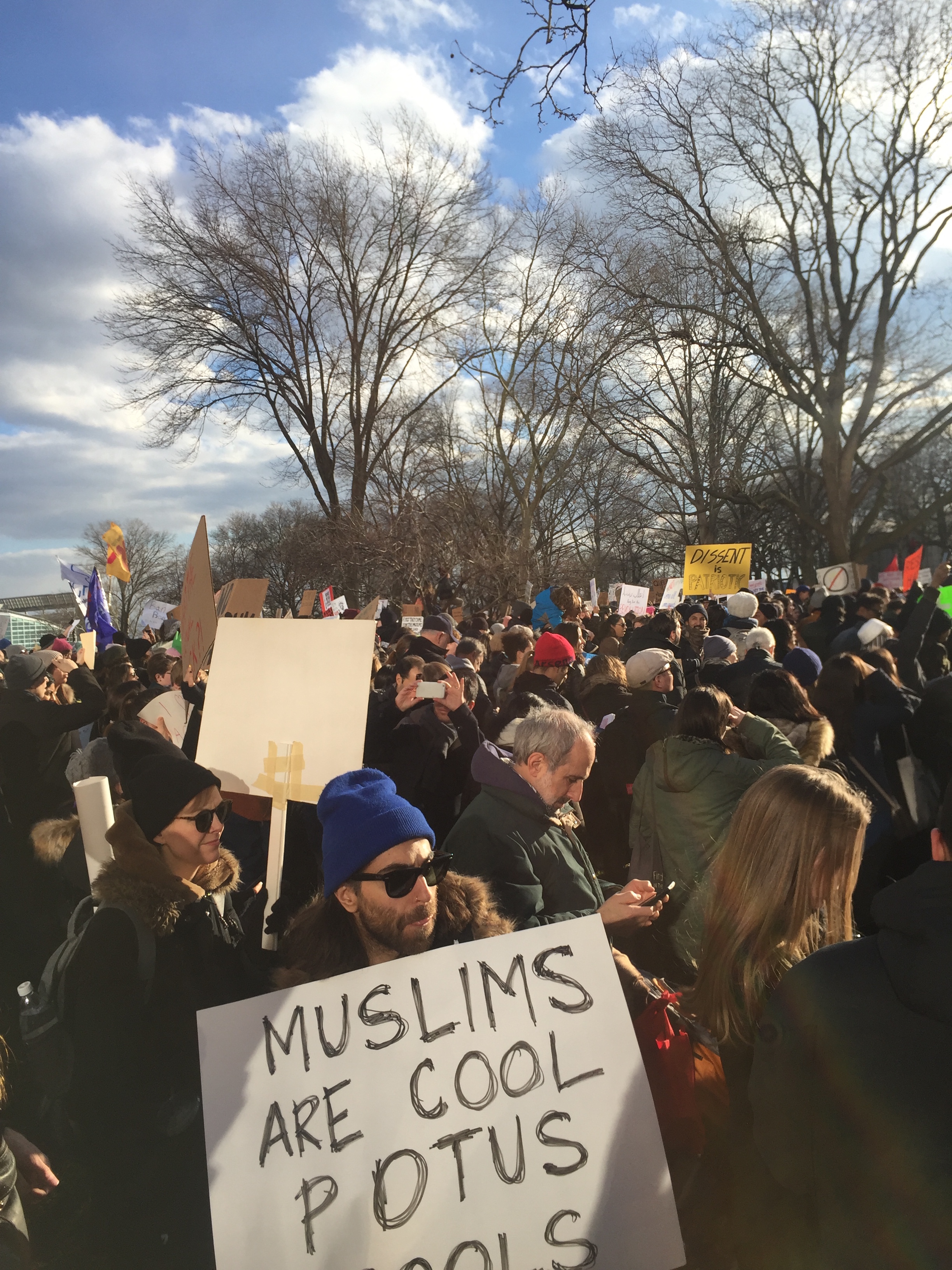 Cuomo: "I have ordered the Port Authority to reverse its decision regarding the JFK AirTrain. The people of New York will have their voices heard."
de Blasio: "We have seen an order that makes no sense on its face. It is filled with contradictions, has caused confusion. But under all that we see the beginning of the degradation of our civil liberties and our constitutional rights. We are not fooled. We know where this leads and how dangerous it is."
Schumer: "…bad for America, bad for humanity, bad for our national security and against everything that is American."
Nadler: "This should not happen in America. We shouldn't have to demand the release of refugees one by one. We must fight this executive order in the streets, in the courts, anywhere, anytime. We must resist. We must fight. We must keep working to keep America the land of the free and the home of the brave."